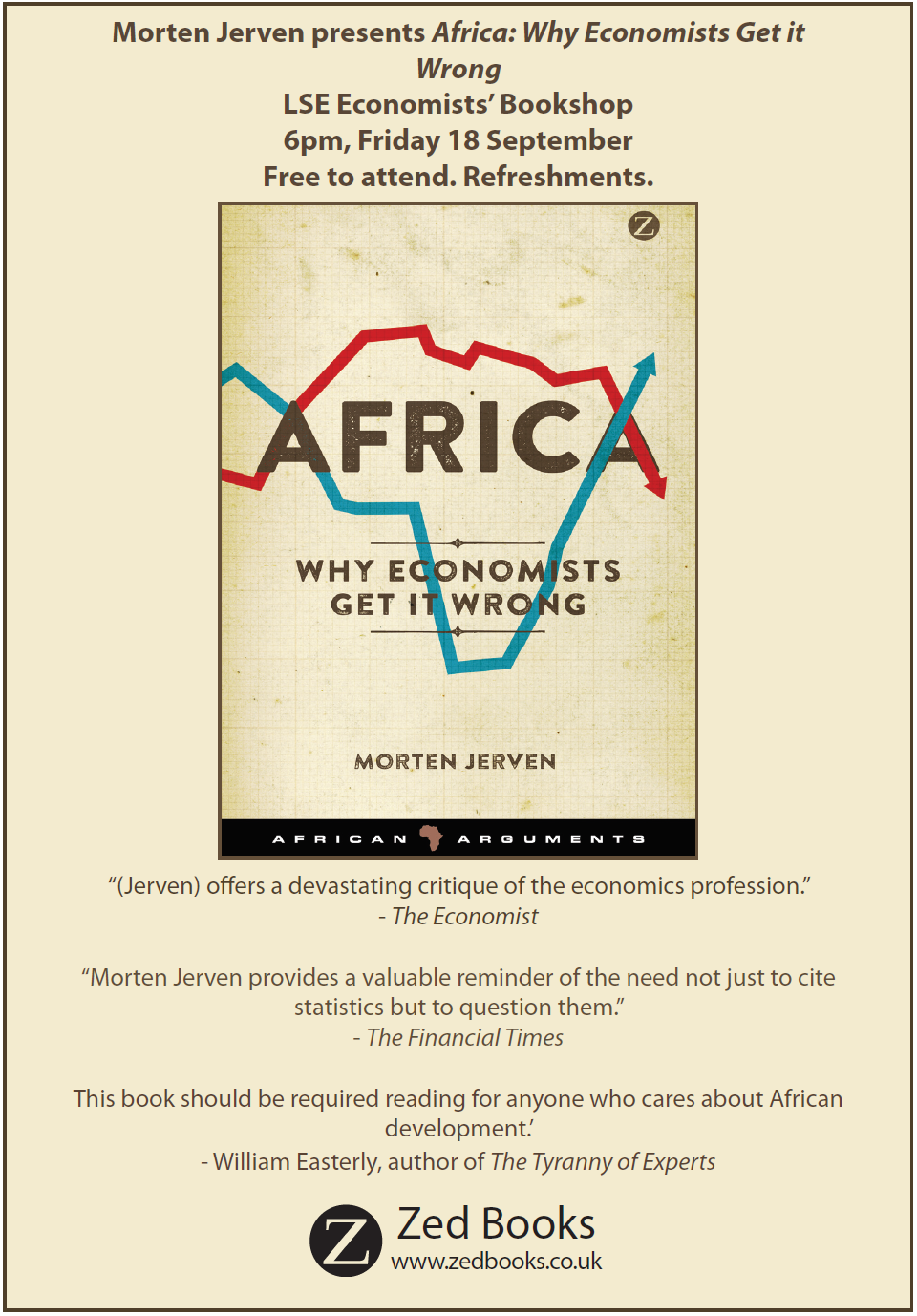 The event is free to attend, and there will be refreshments. There will also be copies of the books for sale.
I will also discuss isues covered in my book on Wednesday 23 September at 1pm at the Overseas Development Institute.  The event is called: Understanding economic transformation in Africa. There is an impressive line up of commentators and speakers: Blandina Kilama – Senior Researcher, REPOA, Tanzania, Nick Crafts – Professor of Economics and Economic History at the University of Warwick and Louise Fox – Visiting Professor, University of California, Berkeley. The event is chaired by Dirk Willem te Velde – Director, Supporting Economic Transformation, ODI.
Want to prepare yourself with some clever comments from recent book reviews? Africa: Why Economists Get it Wrong was reviewed the Africa at LSE blog, in the Financial Times and in the Washington Post's Monkeycage blog last week. The International Development blog at LSE also wrote about the book here.  Quoting from Laura Seay and Kim Yi Dionne's review here:
Jerven's book is controversial and has already provoked debate. His points are elegantly argued and although he delves into extremely technical economic concepts and methods, "Africa: Why Economists Get It Wrong" is readable and easy for a nonspecialist to understand. But specialists in particular must read Jerven, and take seriously his claims.